The village of Saint-Alban-d'Ay
La Chomotte is located at 2 km from the village
Green Ardeche, your nature destination
Green indeed are the landscapes of the local communal territory, which spreads out from 380 m near the bridge of the lac d'Embrun to 1,195 m at the top of the Suc des Vents ; from this local summit you can enjoy an exceptional view on several French departments.
You can enjoy this protected environment by strolling through many local trails, accessible to families and to experienced hikers.
St-Alban-d'Ay is France's cradle for the potato, locally called "truffole" since almost five centuries
In addition, four ancient castles maintained in the village's surroundings bring a significant historical cachet.
A dynamic spot in Ardeche. Enjoy your time in harmony with nature.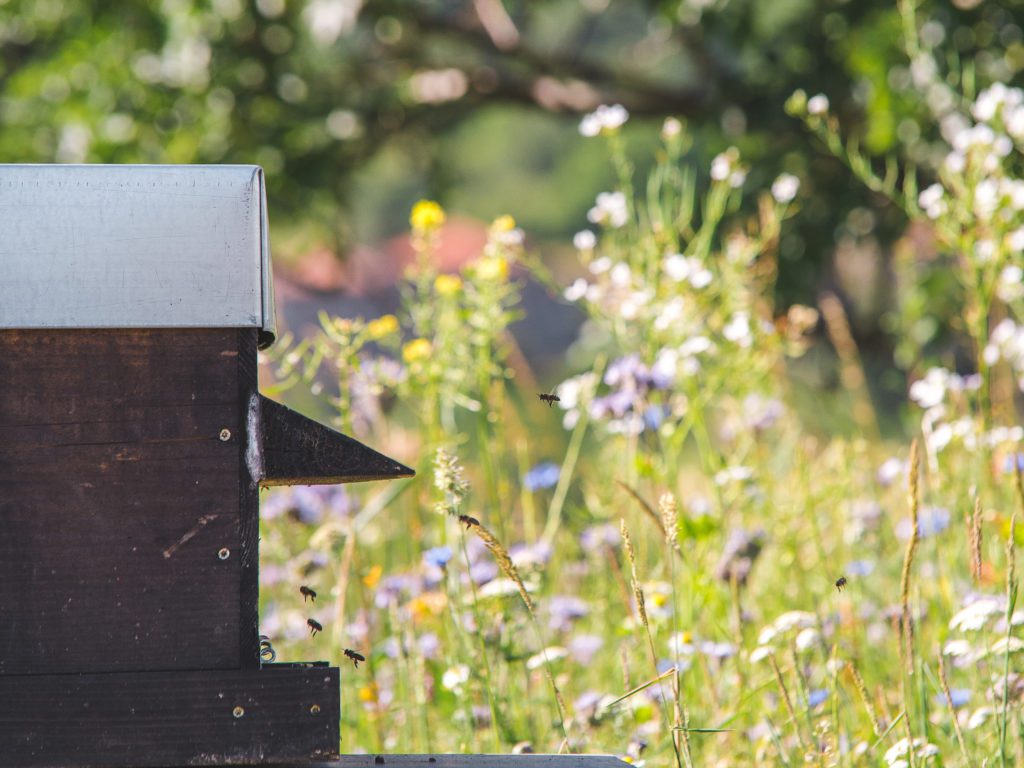 Discover Ardeche in another fashion, with authenticity, simplicity and zest for life
Come and discover an authentic piece of nature, with a mosaic of greens, and local producers who are proud of their soil and land.
From Annonay, homeland of the Montolfier borhters (inventors of the hot air balloon), to the Doux Valley, in the heart of the Saint-Joseph vineyard, passing by the Ardèche plateau, Lalouvesc and Saint-Félicien, cradle of L'Ardéchoise (the biggest mountain road cycling event in the world), Green Ardeche can be discovered in any season.
Embrace the History and the achievements of the Great Men who marked Green Ardeche: castles, museums, protected natural sites… We cannot here dwell through details between innovations of the Montgolfier Brothers and Marc Seguin, the parchment makers, the tanners, the bargemen, the pilgrimages to Boucieu le Roi or to Lalouvesc, or the history of Tournon's Castle of, Green Ardeche is blessed with a unique heritage, all this in a protected and lush green environment.
Your stay enchanted by nature, fresh air and calm
In order to find us from Saint-Alban (the village), follow the pink rabbit!